Dr. Andrew D. James was educated and trained at the University of Houston College of Optometry in Houston, Texas. He is licensed in the state of Texas, South Dakota, New York, and the country of Antigua to provide vision and eye health care. He is specialized in examination, diagnosis, treatment and management of the disorders of the visual system. After graduating optometry school…
We've Moved!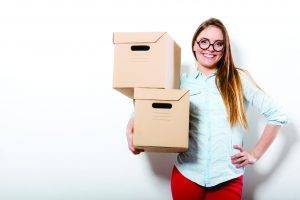 The new address for our Woodville office is 1003 Pine Street.
We look forward to seeing you at our newly updated office!
Oct 15, 2017
October has arrived and that means many people are already starting to plan for upcoming costume parties and trick-or-treating for the Halloween season. This is why now is the time to remind the public about some very important precautions about eye safety since there are some common costume props and...
James Eye Associates is a premier eye care and vision facility in Kingwood and Woodville, TX. We provide the highest quality eye exams, eyeglasses, contact lenses, and frames to meet the vision needs of our patients.
We are dedicated to providing excellence in patient care, clinical education, and optical services. Dr. Andrew James is a leader in clinical eye care involving eye and vision disorders. We look forward to taking care of your vision needs.
Many of my family members wear glasses/contacts and we all go to Dr. James. His office is in a convenient location and his office staff are very friendly and professional. Dr. James does not rush to get to the next patient. He does a thorough exam and takes time to...
1003 Pine Street
Woodville, TX 75979
Tuesday:

Please contact us to verify our hours

Thursday:

Please contact us to verify our hours
1110 Kingwood Dr Ste 111
Kingwood, TX 77339
Monday:

9:00 am - 6:00 pm

Tuesday:

9:00 am - 6:00 pm

Wednesday:

9:00 am - 5:00 pm

Thursday:

9:00 am - 7:00 pm

Friday:

9:00 am - 5:00 pm

Saturday:

9:00 am - 2:00 pm

Sunday:

Closed
Note: Closed between 1:00 - 2:00 M-F.